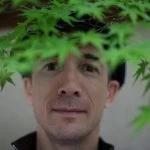 Yvan Cohen
Thu Oct 19 2023
The Essential Value of LightRocket's Human Touch in Providing Great Service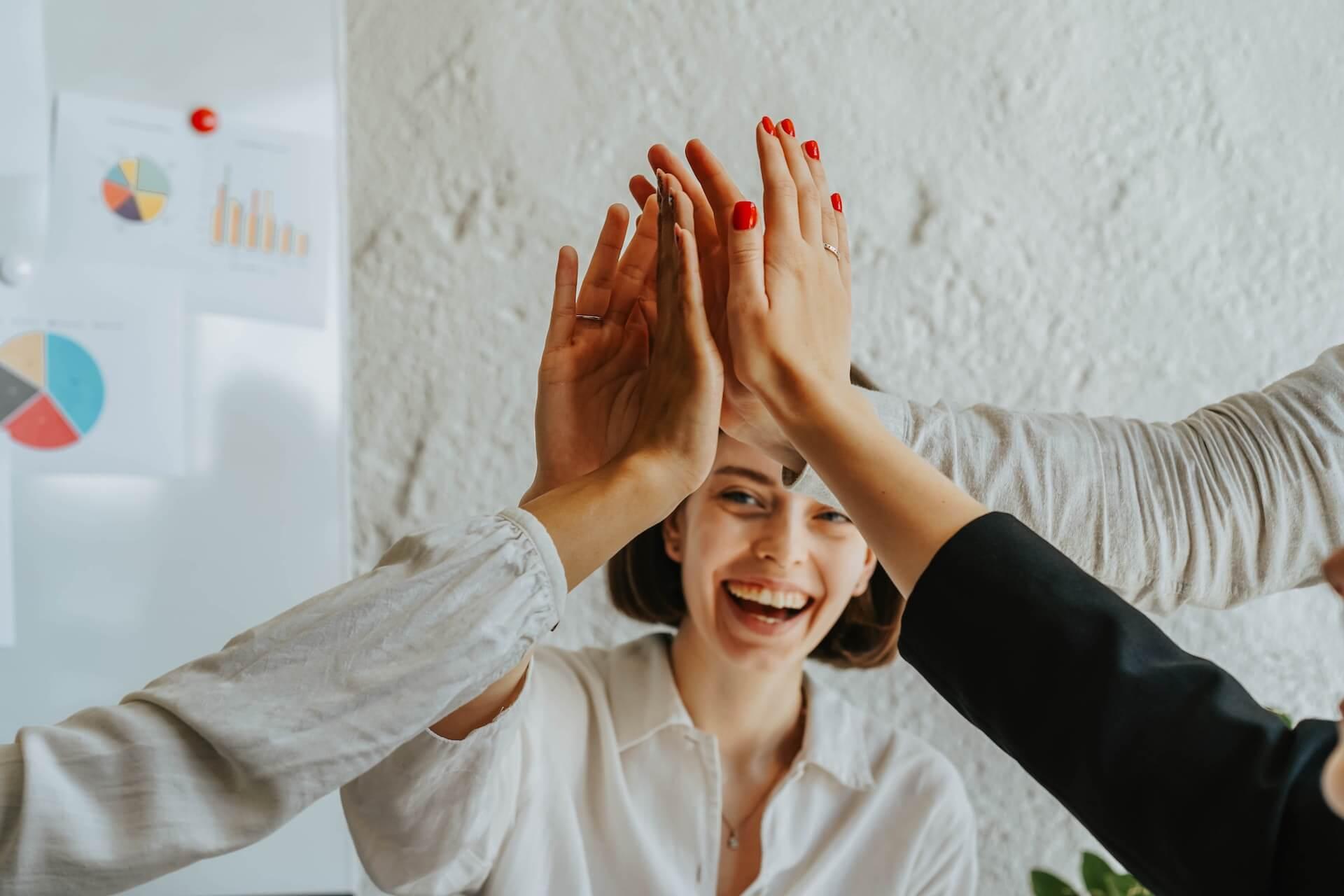 A group of people doing a high five. Photo by olia danilevich
If there's one thing we've learned at LightRocket, it's the value of great service.
We've spent more than two decades developing and refining the LightRocket Enterprise media management system, a process we believe has added a great deal of value to our product.
With each passing year, I realise that for all the value we add to our platform through the development of new features, it's our personalized and bespoke approach that sets us apart from the competition. If our clients love our software, they love our service even more.
Now, there's service and there's service. The differences in how that service is perceived and experienced, depends on how far a company is prepared to go to keep their customers happy.
After all, there's always a sense that once a transaction has taken place, once a deal has been done and a product is sold, a company's level of attention is bound to dip. This is how it often goes: once the money is in the bank, a company makes sure their customer is happy enough not to complain, and they move on to the next deal.
We all know that the essential triangle of value for any business flows between product, sales, and service. Having a worthwhile product to sell, understanding how to sell that product and then providing an excellent service so that customers get both satisfaction and value from their investment. The holy grail for any business is to ensure that each of these three points are strong.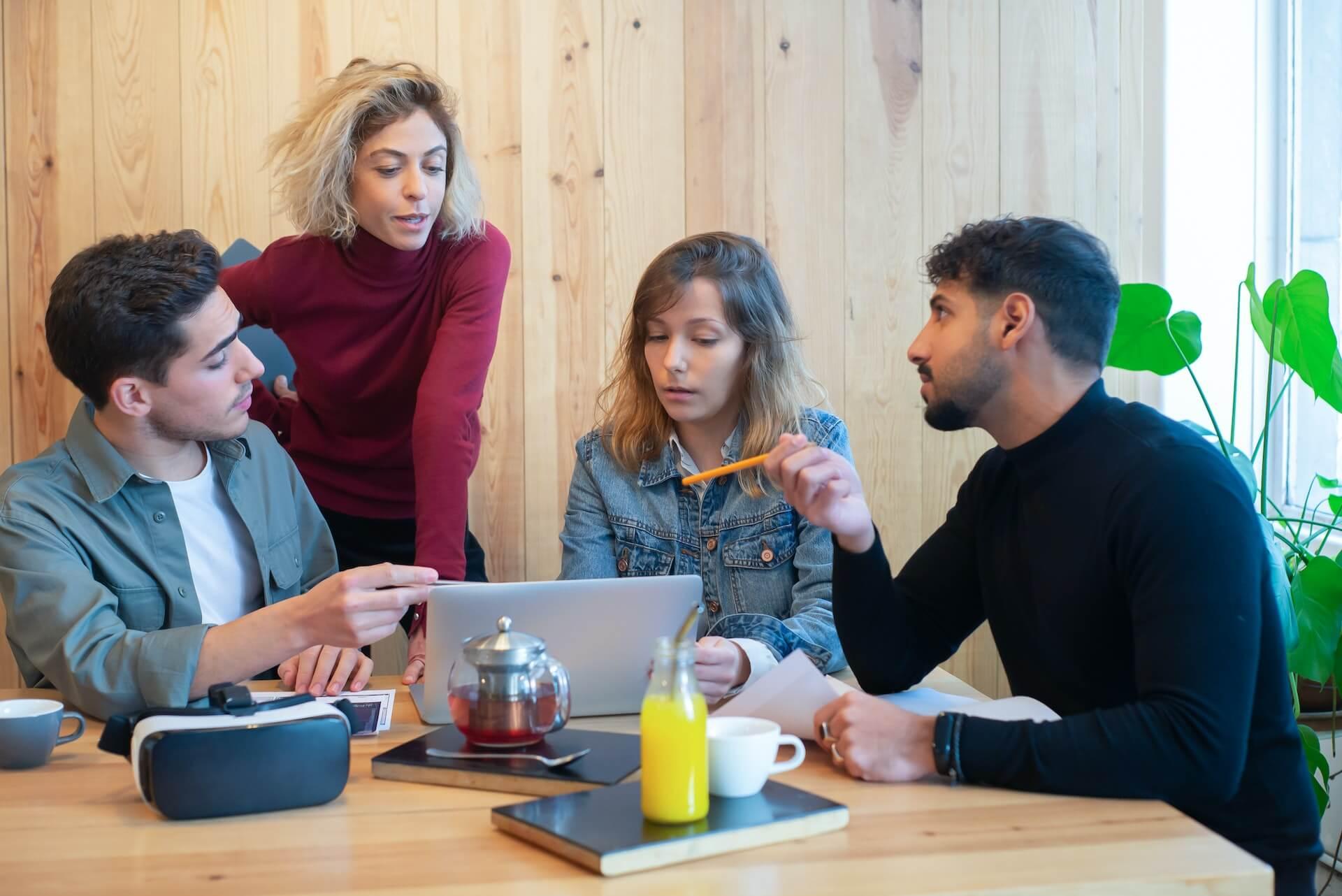 Business People Collaborating in a Meeting. Photo by Kampus Production
LightRocket: an expression of Peter & Yvan's passion for photography
At LightRocket, we know that our digital asset management system is one of the best available. The unique strength of our product development lies in the fact that our media management platform is an extension of our direct professional experience and passion.
LightRocket's co-founders (myself and Peter Charlesworth) were both photojournalists. We both come from the world of media. In its earliest incarnation as a digital photo agency, our company was among the first generation to understand the power of digital photography - and the changes it would bring.
The LightRocket DAM system, therefore, is not purely a business idea dreamed up by a pair of entrepreneurial 'geeks' (though many fantastic businesses are the fruits of such endeavours), it is an extension of our passion.
This passion for what we do, has fed our drive to solve the 'problem' of digital archive management. LightRocket is an extremely product-focused organization. Every single day we are churning over ideas, testing concepts, listening to and collaborating with our clients.
All of that energy drives us towards a stronger product. I often say to our clients that LightRocket isn't so much a product as it is a 'project'. It is an evolutive journey that, by definition, has no end; because we can always do things better. There are always existing problems we haven't thought of yet and new problems that need solving.
To say we're product-focused is to recognize a strength in at least one corner of the value triangle. Sometimes, however, a strength may hide a weakness. In our case, it's in the area of sales. We're so focused on our product, our resources are so intensely invested in making sure our digital asset management system is the best it can be, we sometimes push the challenge of seeking out new clients, of actually selling, to one side - leaving the sales corner of our value triangle somewhat neglected. Of course, from a client's perspective, sales is the least important corner of the value triangle.
Which brings us to service.
LightRocket's commitment to good service
If one visualizes the value triangle standing upright, I would place service at the top. The essence of LightRocket's approach to service is not just to tick boxes by having a support page where clients can create tickets (though we do have that), or promising to respond within a given time frame (we promise that too), or drawing up fancy-sounding Service Level Agreements (yes, we offer SLAs). The essence of LightRocket's service is all about keeping our focus personal.
Service is not just about interfaces, response times and fancy-sounding pledges on your website. Service is about actually talking to your customers face-to-face. In LightRocket's case this means senior management meeting in person with almost all clients at least once a year. It's impossible to overstate how much this means to our clients - and how much depth and understanding it builds into our service.
Through face-to faces meetings (and no I don't mean an image on a screen - I'm talking warm bodies in the same room), we're able to demonstrate our commitment. Clients understands the cost and effort involved in travelling to meet them - and they invariably appreciate it.
Personal meetings naturally create a much more human understanding of our clients' needs, an understanding that goes beyond bullet points in emails and sterile 'to-do' lists. By fostering personal relationships with our clients, we're better able to understand the context and 'texture' of their organization. This makes it easier for us to devise appropriate use-case scenarios and workflows for their LightRocket platforms.
Personalised service is often what makes the difference between a large company and a small one. At LightRocket we've chosen to keep our operations small precisely because we value the ability to interact with our clients individually, to provide quality personalized service. In an age of big-data, of scaling up, of global visions, we are choosing to deliver value through quality of product and service. We're choosing to leverage technology to automate where we can, while bringing that special element of human touch to the forefront of our operations.
If you have any questions about digital asset management, please feel free to contact Yvan at info@lightrocket.com.
---
Written by Yvan Cohen | Yvan has been a photojournalist for over 30 years. He's a co-founder of LightRocket and continues to shoot photo and video projects around South East Asia.
---