Bespoke pricing options to fit your budget
Budgets vary, we get that. Our boutique offering isn't limited to creating an intuitive digital asset management system, just for you. We're happy to discuss budget and requirements to come up with a solution that works for you.
"LightRocket has been a reliable and cost effective solution for us. We also love the yearly upgrades and have found their support team to be helpful and responsive."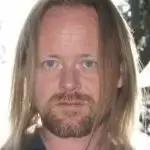 Thierry Tournet
Webmaster, European Broadcasting Union
General features
Add your own branding (including branded emails)
Customize homepage design - no LightRocket branding
Almost any file type accepted (photos, videos, audio files, pdf, .doc, .ppt, .xls, .psd, .ai and many more. Most unsupported file types added without charge)
Comprehensive advanced search filters at front and back end to facilitate accurate file retrieval (with option to search by keyword, within the description field, within a folder or across all folders, by contributor name or by file name with many other filters)
Regular upgrades built into license
Personalised support and expert consultancy built into license
Secure Linux operating platform
Intuitive interface design combined with comprehensive professional tools
Flexible hosting and storage options - payable directly with no surcharges
Multi-browser support means system can be accessed and used everywhere
Automated back-ups and disaster recovery
Virtual 'lightboxes' for selections that can be securely shared, printed and downloaded
Built-in Tour feature enabling new users to quickly learn the platform
Dedicated support page with FAQs and video tutorials
User management
Optional two factor authentication for added security
Identify staff/external users
Detailed advanced search filters allow for search by user type, group, join date, status and more
Easy to switch user roles
Configurable user types
Suspend and delete users with no risk to data (files from deleted user accounts automatically transferred to admin to avoid accidental loss)
Single user sign-on (SSO) synchronization (LDAP/SAML)
Delegate editing and publishing roles to "publishing editors"
Email selected users (individually or as a group) directly from the platform with complete email history
Create user groups for emailing or contributor management
Fine tune user registration - automatic registration, email validation or admin approval only
Tracking, statistics, and reporting
Integration with Google analytics, complete with easy-to-view data display
Dashboard overview showing key system data and weekly changes
Export CSV reports from user management and download follow up pages
Track downloads with customizable optional automated email reminders to all who download from the platform
Full system download history (with user name, date, email contact and usage details)
Cumulative usage history visible for all downloaded files, to avoid duplicate usage and drive production strategy
Keywording and classification
Unique professional hierarchical keyword thesaurus with 40,000 terms including use-fors and alternate terms for rich tagging
Add and modify your own thesauri
Set license type (Under license / wholly owned)
Indicate if files are digitally manipulated
Auto complete when searching thesaurus terms, across multiple thesauri
Ability to add, replace or remove tags/keywords batches of files
Ability to add or replace text to Caption/Description field for batches of files
Status icons show completion status for key file information fields
A unique LightRocket "visibility meter" designed to encourage users to complete recommended metadata fields (the more fields that are completed, the more "visible" the file becomes)
Edit preferred files by ranking them, up to 5 stars
Configurable drop down country lists
Standard IPTC and XMP fields with ability to add custom fields if required Standard IPTC and XMP fields with ability to add custom fields if required
Specific relevant fields (shot list/script) automatically loaded for video files
File access, authorization and copyright
Privacy filters restrict access to selected files
Make files searchable (published) with a single click
Recall files instantly
Comprehensive consent form management feature
Configurable access levels defined to match your organisation's need
Set expiry dates for view/download rights Set expiry dates for view/download rights
Review users' download requests prior to granting rights
Thumbnails right-click protect
File and copyright information embedded in all download files (provided it has been added)
Customisable watermarks, added automatically and easily updatable
Config settings to allow/block preview downloads
Config setting to allow non-logged in downloads and optional download request form display
Files, galleries and metadata
Drag and drop uploader makes uploading files easy and intuitive
FTP upload with automatic import into archive
Folder structure maintained from FTP import
Drag files between folders
Create, name / rename folders and sub folders in standard tree structure
Create, manage, categorise and publish virtual galleries
Drag and drop files within galleries to adjust sequencing
Editable categories for galleries (with drag and drop feature for re-ordering galleries)
Dedicated protected folders for FTP imports and deleted files
Deleted files held for 48 hours with option to restore
Detailed sort options by date uploaded, date created, rating, most viewed (front end), filename, ISO rating, file size, largest aspect.
Zoomable thumbnails for easy viewing
Filter to identify duplicate uploads
Turn hover previews on and off and set the number of thumbnails displayed per page
Ability to select display thumbnail for videos
Admins can add notes/comments to contributor folders
Rotate files to correct/change file orientation
Existing file information imported on upload and editable within platform
Review/restore original metadata even after changes
Copy and paste selected file information to multiple files
Export metadata to CSV for edit and re-import to corresponding files
Admins can access file editing tools from front end and back end
Distribution and sharing
Send files securely via private links with options to re-size files and downloads or viewing only
Send files securely to FTP sites - with ability to re-size files and save frequently used FTP addresses
Share files (for viewing and/or download) with pre-defined user groups (such as media contacts)
Copy link option from previews for quick sharing
Configurable social media sharing. You choose which channels
Share virtual galleries
RESTful API technology allowing media library platform pages to be displayed via 3rd party platforms
Ability to embed gallery slideshows in other web platforms for CMS solutions (system generates embed code)
Ability to securely share single files or virtual lightboxes by email (with embedded thumbnails displayed in email)