Search, find, and edit files with LightRocket's photo library software
Find tagged images in a flash with LightRocket's photo library software. Our advanced search filters help you to search by date, filename, within captions, by location, by file and license type, between dates, and much more. Making it easy to find what you're looking for.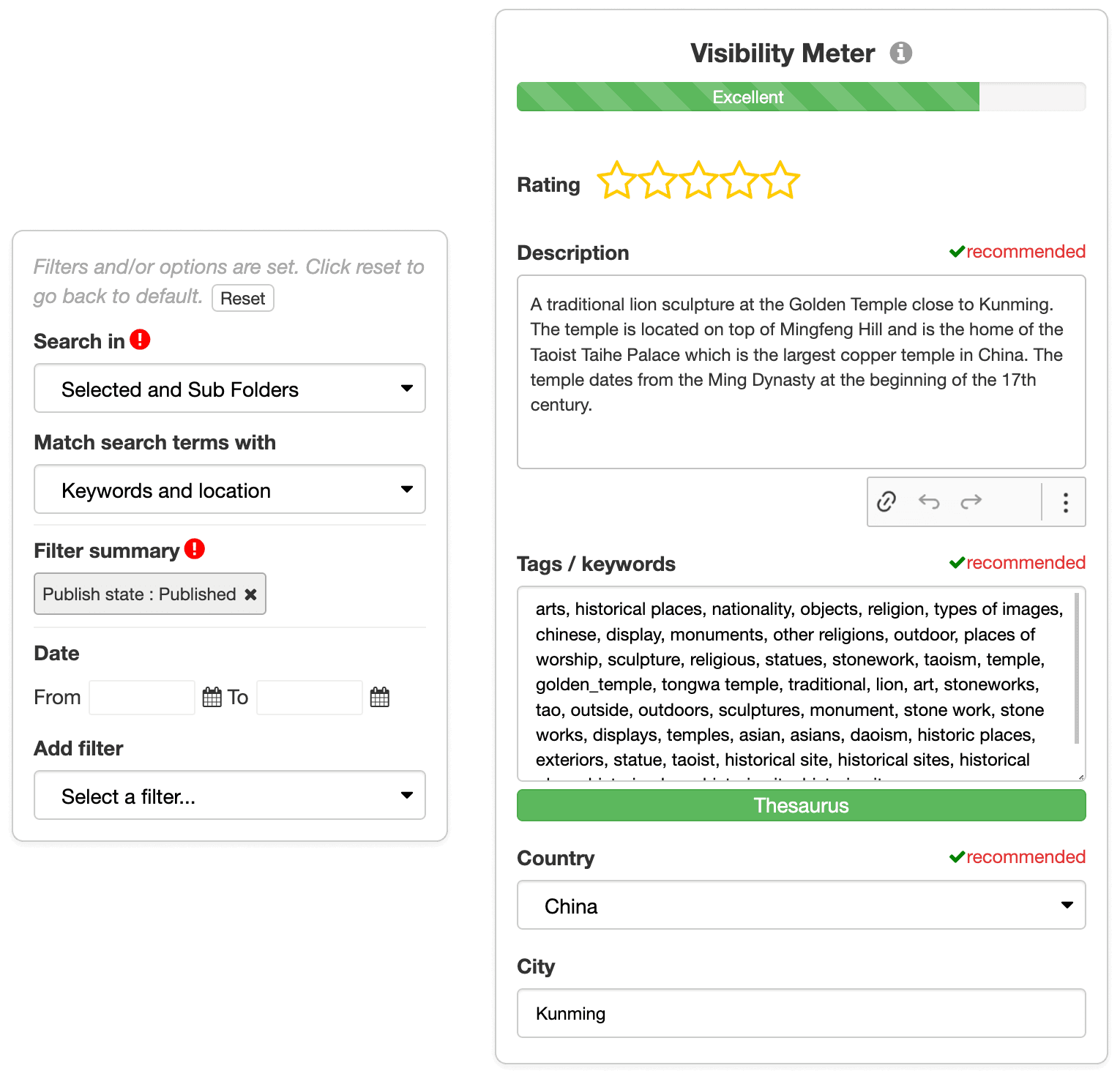 Easily add file metadata to your digital asset library
The LightRocket Enterprise DAM system also has a comprehensive file editor. This allows you to read, edit and add metadata directly to files, saving you time and frustration.
Not sure what metadata to add? Our secure photo library software includes at-a-glance file status icons. These provide unique visibility meters which prompt users to insert key file information - ensuring your data is organised and up to date.
To help make uploading new files even simpler, we've added a professional keyword thesaurus which makes tagging files fast and comprehensive. We've even added smart location which automatically adds your file's GPS location in the file information. Just another way LightRocket's photo library software makes life easier for you.