More than just a software company
We started as a photo agency but as we grew we realised how important it is to have a solid Digital Asset Management platform. That's why we built LightRocket.
The story behind our success
We believe in using technology and software to create eloquent solutions to the challenges faced by professionals within our industry.
But it's not just about software, we're also a media company - our sister company www.lightrocket.com runs an online platform providing tools for photographers and visual artists. Thousands of photographers create websites using our system and we store over half a million files. The realities of digital asset management are our 'daily bread'.
We know what it's like to manage contributors in different parts of the world. We know what it means to index a major archive of digital assets so that users can quickly find the files they are looking for. And we know how important it is for clients to be able to download files exactly when they need them, while retaining sufficient oversight for usage to be accounted for and audited.
We have fed this experience into the LightRocket Enterprise system, a process that has culminated in a product we firmly believe offers the most intuitive and comprehensive solution to the challenge of digital asset management for your organization.
Don't take our word for it, get started now by asking us for a custom-branded demo site so you can discover LightRocket Enterprise's features in the comfort of your own brand.
Get started swiftly and easily by importing a demo of your choice with a single click. We have over 30 high quality, professionally designed pre-built website concepts for you to choose from.
Meet the founders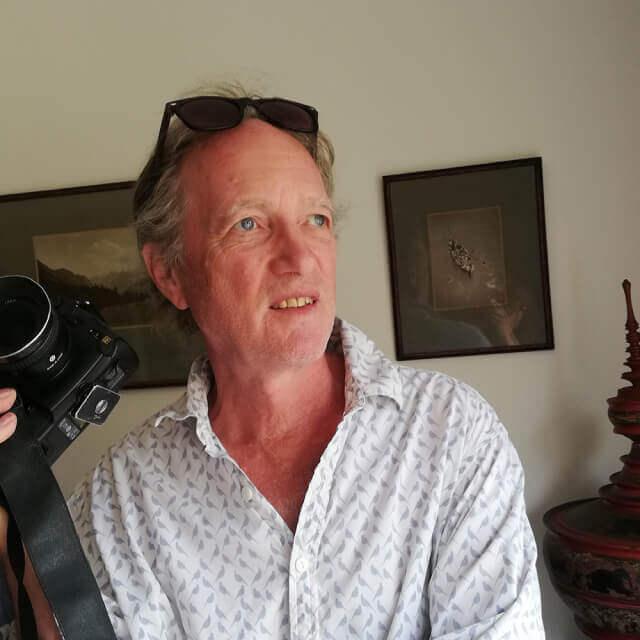 Peter Charlesworth
After completing a degree in Film and Photographic Arts in London, Peter spent some time teaching Photography before deciding there was a world outside of the darkroom that needed exploring. So, he took off on a year-long tour of the Middle East and East Africa in an old Land Rover taking pictures for charities and environmental organisations. A long career in photojournalism began with an assignment for Time Magazine in Beirut.
Yvan Cohen
Yvan graduated in politics from London's School of Oriental and African Studies (SOAS) with a vague plan to travel to Asia and work in journalism. In 1990, an assignment in Bangkok provided the break that opened a multi-decade career as a photojournalist which saw Yvan work for many of the world's top publications.
A co-founder of LightRocket, Yvan remains a passionate photographer and still grabs any opportunity to escape the office and create images in the field.